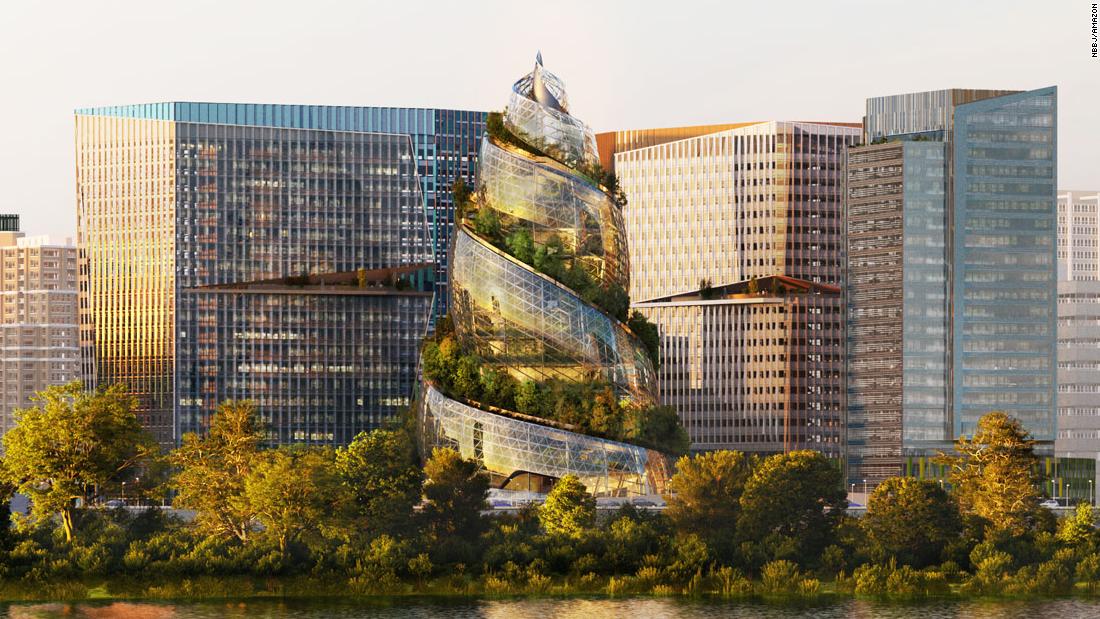 A WAREHOUSE for Valentine's Day is like a lump of coal for Christmas. Yet that's the latest property leased by Amazon in NYC. Our path has been set and we're destined to simply be a consumer market for the largest company on the planet. Meanwhile, last week that company announced that Virginia will get:
"An outdoor amphitheater, public plazas for farmers' markets and a 350-foot-tall tower inspired by a double helix, are among the latest design proposals for Amazon's new headquarters."
Oh it's sour grapes I know, I should be happy for Virginia, but Valentine's Day always brings back a reminder of Long Island City's most momentous break-up, and that helix would sure look swell on our side of the East River.
"The site's focal point will be The Helix, a tree-covered glass structure where a series of "alternative work environments" will be set amid indoor gardens and greenery from the nearby area, tended to by a team of horticulturalists. A spiral "hill climb" will meanwhile allow employees and visitors to ascend the outside of the structure."
//WHILE residential real estate languishes in LIC, warehouses are definitely hot, as confirmed by a lease signed this week that brings occupancy in a local 282k s/f building to 100%.
Office space is still in the doldrums, thus former LIC unicorn Knotel's recent bankruptcy filing came as no surprise. A billion in, a billion out, sigh.
Amazon Unveils Plans For Eye-Catching Helix Tower At New $2.5 Billion HQ – a team of horticulturists!
Amazon Inks 336k s/f Warehouse in Red Hook – bklyn no less
Art Logistics Firm Expands To 150k S/f At Matsil Building – in LIC
Real-Estate Start-Up Knotel Files For Chapter 11 Bankruptcy – OPM, in this case mostly from Kuwait